iHOPE Online Course
Learn to share your faith with Muslims
Have you ever held back from sharing your faith? How about with Muslims? You're not alone. Many Christians are uncertain about how to do that, 
especially with Muslims.
 That's why we developed this Online Course, 
iHOPE Empowers,
  to help you share your faith with Muslims, and other non-Believers.
"This course took away my fear for building gospel-centered relationships with Muslims. Now I'm engaging with many as an authentic Christian witness. It's exciting," shares Paula, a retired teacher.
We believe every Christian can be an authentic witness to Muslims. You can too! And it's not as hard as you imagine. Since 2011, iHOPE has been inspiring and empowering thousands of Christians to share their faith through this course.
"The '5 Essentials' are easy to remember and simple to do. And I didn't have to learn all about Islam, the Quran or the culture to be fruitful!" exclaimed Jason, a Corporate Executive
What you can expect
Through the road-tested, biblical principles taught in this course, you will be:
More courageous (and less fearful) for sharing your faith with Muslims and other non-Believers
Empowered with practical, easy-to-remember things that are fruitful and simple to do
More confident and bold at living as an authentic Christian witness
Encouraged in your walk with Christ
Learn to Share Your Faith On Your Own Speed
This practical, proven course includes five 15-minute video lessons and a Guide that will enhance your learning. You'll get ideas for activating the concepts, and resources for deeper study. This is a great course to take with a small group. And because iHOPE is donor supported, we can bring you this 75-minute Online Course for free.
"This course inspired me and changed how I engage with Muslims. Now I'm actively building Gospel-centered relationships."

– Denver
Get Started Now
Be part of this iHOPE community of passionate, courageous Believers who are changing lives for eternity.
Enroll below to activate your free online course today, and start living as an authentic Christian witness to Muslims.
Sign up for iHOPE Empowers
Be inspired and empowered to share your faith with Muslims.
! !
Sign Up
Something went wrong. Please check your entries and try again.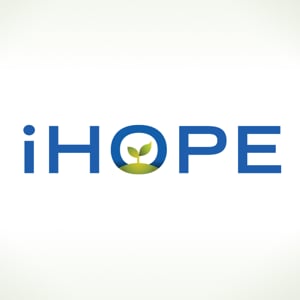 iHOPE Instagram
from
iHOPE Ministries